Hair Loss for Men & Women
What is your hair saying about your overall health?
At Bluetail Medical Group we are using regenerative medicine techniques to successfully treat men
and women with Pattern Baldness * Thinning Hair * Hair Breakage * Hair Loss/Shedding
​
Are you losing your hair? Your confidence?
​
Let's get to the root of it!
When the body goes into crisis mode, hair growth is stunted to redirect energy to other cells throughout the body. So hair loss is often the first sign of trouble. While age is certainly a factor of hair loss, other factors, such as hormonal imbalance, emotional stress, medications and hair care products can also lead to thinning of the hair and even male pattern baldness. The best way to get to the root of the problem is to determine the underlying cause.
​
At Bluetail Medical Group we understand the frustrations and anxieties that can accompany hair thinning/loss in both men and women. We have developed successful protocols for treatments using our knowledge of biologics and regenerative medicine. These treatments are minimally invasive, require little to no downtime, and have been proven to work.
​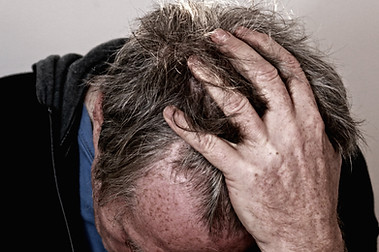 Call Today to
Schedule a Consultation
636-778-2811
Find out if you are a good candidate for these breakthrough procedures in regenerative
medicine, CALL 636.778.2811 today to schedule a consultation.